Tom Cvikota, owner of  C. Editions and Estate Agent Michael Knudsen, son of the artist, review new proof editions at MANA Contemporary in Chicago. They were printed at Landfall Press, Inc. in Santa Fe, NM. Editions were signed and documented by Michael and Steven Campbell, Director and Senior Printer of Landfall. Considered some of John Knudsen's best work the estate editions provide a new perspective as they have been reprinted using some of the finest intaglio presses in the country.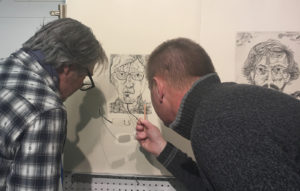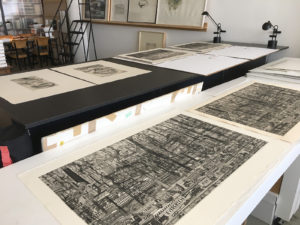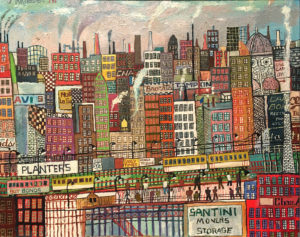 Paintings - John's paintings represent explorations of cityscapes, landscapes and other diverse creations in oil, acrylic and watercolor.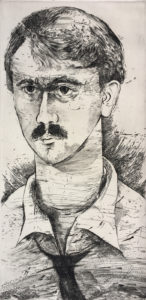 Etchings and Engravings - The process of producing etched or engraved pieces was a major focus in his career as he explored line, texture and form.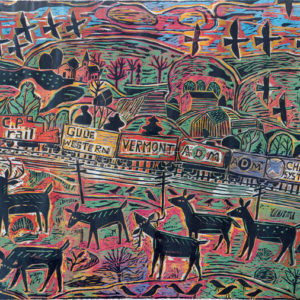 Woodcuts - Drawing from the rural settings of Michigan to busy city life of Chicago his woodcuts provide a new dynamic to his creative exploration.